Hartford Village Hall is a community resource located within the village of Hartford near Northwich in Cheshire.  The hall was extended and renovated to a very high standard in 2011 and is fully accessible for users of wheelchairs.
Hartford Village Hall provides facilities for educational, recreational and other leisure-time occupations to enhance the quality of life for the residents of Hartford. The height and width of the main hall make a great airy space for your club meetings, and it is an excellent location for classes where having that extra space makes the difference.
The hall is used for Parish Council Meetings, Ward Councillors and PCSO Surgeries, Dancing, Tai Chi and Yoga Classes, Bridge, History Society, and many more Health & Well-being clubs and groups.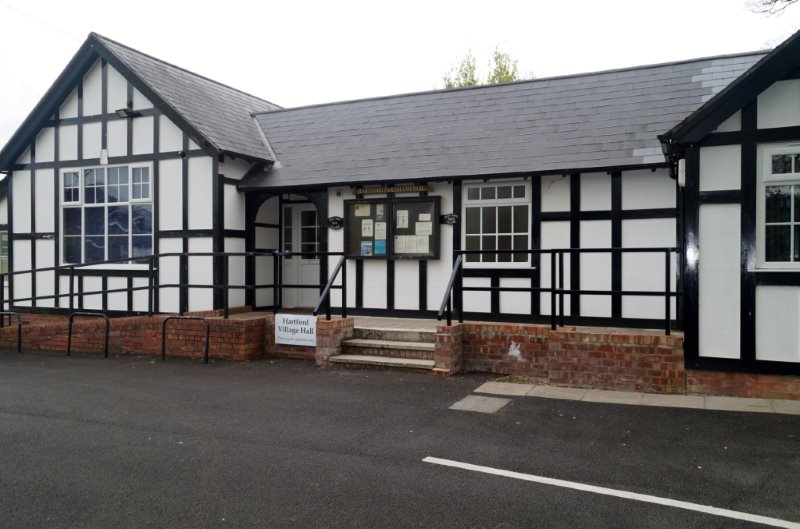 The main hall runs from the front to the back of the building and can seat 60 people. A projector and screen are available, as are tables and chairs. Full kitchen facilities are also available.
Tea and coffee making facilities  can also be provided.
Hartford Village Hall
244 Chester Road
Hartford
Near Northwich
Cheshire.
CW8 1LW
Click here for further information about the location of the hall.